Play BCTA Tennis
Bainbridge Community Tennis Association (BCTA) offers free  programming for adults:

Doubles for all levels, all year long, weather permitting

Multiple doubles programs June through August
. . . and in August a one day double event:

A Saturday tournament open to members and nonmembers alike at BHS

An evening social hour & combined dinner and exhibition match at Wing Point

BCTA also offers classes & programs for juniors:
Elementary gym tennis in January & February

Intermediate & middle school autumn tennis at BHS

Summer junior tennis with USPTA instructors


Funded professional pre-season instruction for high school players
         Click on Tennis
       Ball to Download
          a List of Our

​        2017 Programs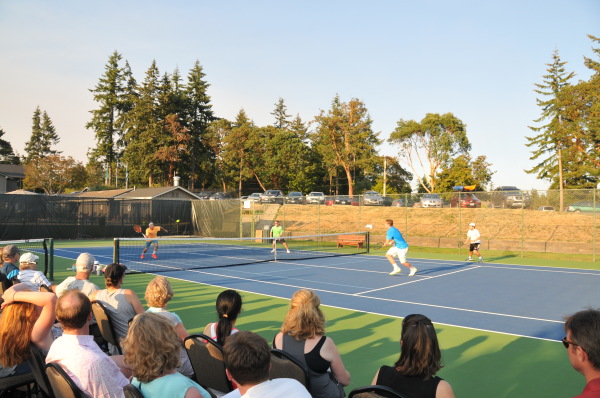 Be Part of a Community​​

BCTA is best defined as a community of players who share a common love of the game of . . .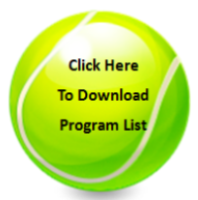 1.  A sport wherein players get a lot of exercise while chasing      a little green ball.
​ . . . that they practice on a . . .

Support a Healthy Cause
As a nonprofit 501(c)(3), BCTA is dedicated to maintaining or improving the health of individuals in the Bainbridge Island extended community through providing free or affordable programming irrespective of age, gender, cultural or socioeconomic background, athletic ability or skill level.
BCTA also advocates for court maintenance and capital improvements.  Read more about our efforts under the About Us tab.
While we charge a fee for classes for which we hire an instructor, full and partial scholarships are available.

1.  A flat surface upon which friends and families meet to 
     play, strangers get to know each other, and lifelong
     friendships are sometimes forged.
2.  A place where people have lots of fun.
 . . . upon which they develop physical skills and exercise emotional control while playing . . .


1.  A game played by four people who, despite diverse
     backgrounds, put their politics and prejudices aside to
     work together as partners.